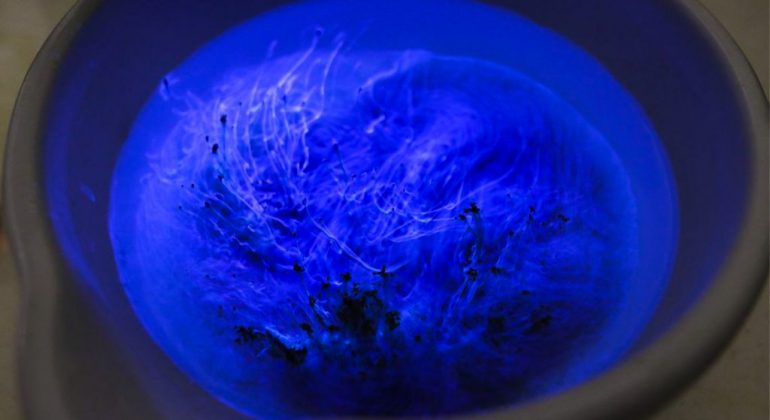 The Chemistry Institute of the University of Brasilia (UnB), in partnership with Embrapa, has developed a nanotechnology capable of increasing plant productivity, increasing the nutritional value of food, reducing the use of pesticides and making crops less vulnerable to drought and plagues.
Krill A32, a luminescent carbon-based biofertilizer, is under patent application at the Brazilian Patent Office (BPTO).
The name Krill refers to small crustaceans (1 to 2 cm) that serve as food for various marine species, including whales, and are critical for maintaining ecosystems in the oceans. Nanotechnology handles atoms and molecules sized at 1 and 1000 nanometers, verifiable only in special equipment.
As it enables fast plant growth, nano-compost can be used to recover degraded areas, forest management for wood and pulp production, and intensification of agricultural activity – without the need to increase planted areas and shrink forests.
Nano-compound, which is non-toxic, can be applied to plant roots and leaves. The most advanced tests are with foliage. The application with lettuce, cotton, garlic, rice, cocoa, corn, soybean, and tomato was studied. As the substance is luminescent, its absorption in foods can be traced.