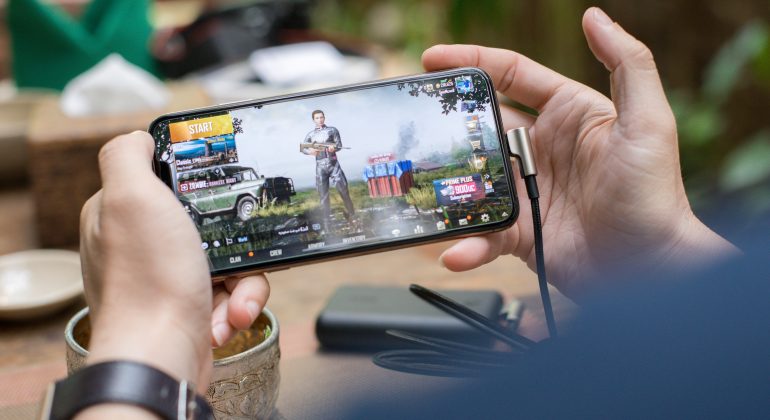 Sony Interactive Entertainment has filed a patent application that appears to be a PlayStation controller designed for mobile gaming.
The patent, which was published this week by the Japanese division of SIE, describes a system for playing on a device attached to two control handles. The controller, which resembles the PS4's DualShock 4 rather than the latest PS5's DualSense, is described as "a left-hand part and a right-hand part gripped by the user's left and right hands."
According to the patent, the device's included designs omit "a user-bendable part of the shaft and detects the tilt direction and the amount of tilt of the shaft part".
If such a device comes to fruition, it can be used in conjunction with a smartphone to play PlayStation titles via Remote Play or the cloud, for example. PlayStation controllers are already compatible with mobile devices via Bluetooth.
The patent comes amid a new push for mobile games by the PlayStation maker. In October, SIE named former Apple Arcade content chief Nicola Sebastiani to lead the company's mobile operations after job announcements that it was opening a new business unit to adapt its "most popular franchises" to cell phones.
It was recently confirmed that WipEout Rush will be released for mobile phones in 2022.
Source: PSBR