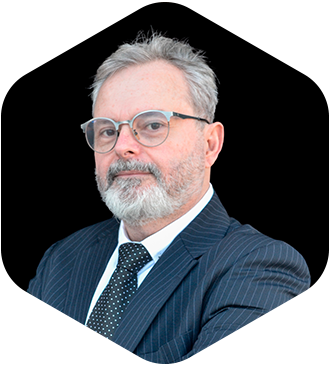 WALTER HAGEL
MARKETING STRATEGIST
Walter works in the Business area at Tavares, contributing to the construction of the Tavares' business strategy, following scenarios and trends in the intellectual property market in Brazil and worldwide, and identifying opportunities.
Walter is a professional with 35 years of experience in Communication and Marketing in large companies in the beer industry, and services segments. He has extensive knowledge of marketing and strategic vision with a solid background in planning combined with the ability to implement. He is focused on gaining insights, communicating effectively to achieve tangible results.
Specialist in legal marketing, he is highly engaged in diversity and inclusion initiatives and committees.
Education:
Master's in strategic design
MBA in business management
Graduation in Social Communication
Bachelor of Laws degree.
Skills: Marketing and commercial strategic planning, coordination of events and relationship actions with customers, internal public and society; coordination of market research and business trends.
Languages: Portuguese, Spanish, French and English.