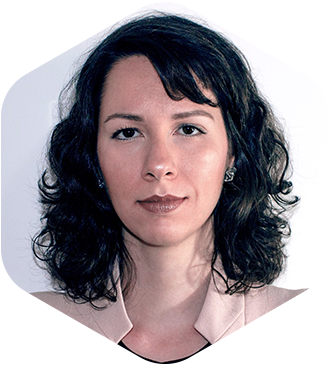 NATASCHA SCAGLIUSI
INDUSTRIAL DESIGN SENIOR CONSULTANT
patents@tavaresoffice.com.br
Natascha Scagliusi is a technical specialist in patent design and in all matters involving semiotics of trademarks. She works both in Brazil and abroad, having academic articles published internationally and accumulating professional expertise in formulating legal opinions on Patent Designs and creating three-dimensional models of inventions and industrial designs at the registration stage, and also giving instructions for our clients and our team. Through her work, it is possible for our clients to have the technical drawings of an invention or patent design made during the intellectual property registration process, if such documentation does not already exists. Natascha also acts administratively, filing subsidies for the technical examination of patent designs; analysis and reply to office actions; filing appeals against rejection decisions; analysis of infringement of patents and industrial designs; technical assistance in lawsuits; as well as searches for prior art.
In addition to her vast academic background (which includes a Master's and Doctoral Degree in Design), Natascha has been active in the innovation and R&D sector.
Education:
Bachelor in Design (UFRJ);
Master Degree in Design (PUC-Rio);
PHD in Design (PUC-Rio);
Skills:
Patent Design, 3D Modeling, Technical Assistance in Lawsuits.
Languages:
Portuguese, English and Italian.