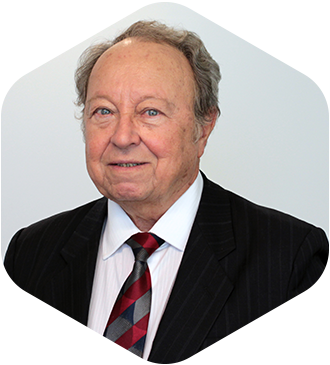 MÁRCIO NEY TAVARES
CHAIRMAN | ATTORNEY AT LAW
One of the founding partners of Tavares Intellectual Property, Mr. Tavares is graduated in Law one of the most renowned Brazilian colleges, the Federal University of Rio de Janeiro Faculty of Law (in Portuguese: Faculdade de Direito da Universidade Federal do Rio de Janeiro – UFRJ, also known as the National Faculty of Law).
Since the beginning of his career, Mr. Tavares has been a true enthusiast of Intellectual Property Law and a lawyer specialized in this area – His practice and experience cover all areas of Intellectual Property and he has established, for more than 40 years, a solid reputation on the Brazilian and international markets, heading his firm, enforcing the Intellectual Property Law and helping to establish judicial precedents.
Published Book: "Industrial Property – Practical Manual and Legislation" (ADCOAS, Rio de Janeiro, 2001)
These are some of the professional associations that Mr. Tavares is a member:
Member of the Brazilian Bar Association – OAB
Member of the International Trademark Association – INTA
Member of the Association Internationale pour la Protection de la Propriété Intellectuelle – AIPPI
Member of the Fédération Internationale des Conseils en Propriété Industrielle – FICPI
Member of the Brazilian Industrial Property Agents Association – ABAPI
Member of the Brazilian Intellectual Property Association – ABPI
Member of the São Paulo Intellectual Property Association – ASPI
Member of the American Intellectual Property Law Association – AIPLA
Languages:
Portuguese and English.