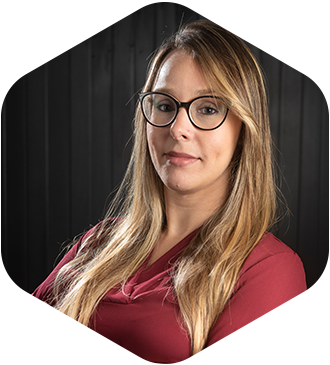 KARINE MENDES
HEAD OF LIFE SCIENCES
Karine coordinates the Life Sciences Division of Tavares. She has experience in the orientation of national and foreign clients to the protection of technological inventions, through patent search, elaboration and technical revision of patent applications and utility models, especially those related to biotechnology, pharma process and products.
Karine acts in the processing of patents before the INPI, as well as the accomplishment of analyzes of patentability, appeals, oppositions, in preparing technical opinions in life science and biotech, including, subsidies, priority examination.
She has extensive experience in patent protection work to life science, including medical, pharmaceutical and biotechnological fields.
Before joining Tavares, Karine worked at the BPTO and also at the Nucleus of Technological Innovation (NIT-RIO).
Karine has been working with patents in the areas of Biotechnology, Pharmacy, Chemistry, Agriculture, Food and Cosmetics since 2009, providing specialized counseling to clients. She has also worked at renowned Brazilian intellectual property firms.
Education:
Bachelor of Science in Biochemistry.
Skills:
Medical, pharmaceutical, and biotechnological fields.
Languages:
Portuguese and English.