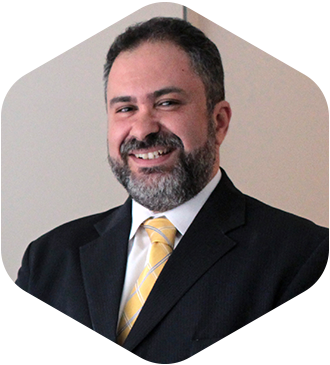 FÁBIO GRAÇA SANT'ANA
PARTNER | ATTORNEY AT LAW
Fabio is the head of the trademark practice of the firm. He is prominent in the practice of civil and criminal litigation, as well as BPTO administrative practice. Fábio acts in anti-counterfeiting programs involving intellectual property rights, such as unfair competition and trademark conflicts.
Fábio has a repertoire of success in contentious cases involving trademarks, unfair competition, copyrights and franchises, representing domestic and foreign clients.
Fábio regularly participates in national and international conferences around the world. Before joining Tavares he worked for renowned Brazilian firms related to Intellectual Property since 1999.
Education:
Bachelor of Laws degree.
Skills:
He acts in all aspects of Intellectual Property with particular emphasis on litigation in the civil sphere involving patents, trademarks, copyrights, industrial designs, domain names, and unfair competition.
Languages:
Portuguese, English, German and Spanish.