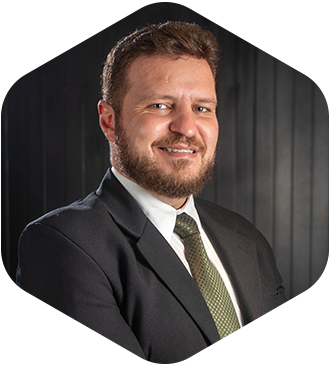 BRUNO MAINI
PARTNER
Bruno Maini is the head of the patent practice of the firm. His is a technical specialist and his expertise covers all aspects of patents, plant varieties and industrial designs, in Brazil and abroad, in the fields of software, nanotechnology, materials, medical devices, chemistry, pharmaceutics, and biotechnology.
Before joining Tavares he worked for renowned Brazilian firms related to Intellectual Property since 2003.
Education:
Bachelor of Chemical Engineering
Master's Degree in Nanotechnology Engineering
Skills:
His work includes in the drafting and prosecuting of patents before the BPTO, patentability analysis, technology transfer, freedom to operate analysis, legal opinions, oppositions, appeal proceedings and general consultancy services in intellectual property.
Languages:
Portuguese, English and Spanish.